Serving Westchester County
Save big with dumpster rental from D. Barry Rubbish Inc. Proudly serving the Westchester County area since 2005, we're your affordable dumpster service for efficient junk hauling, property cleanouts, construction cleaning, and more. When you need prompt, cost-effective dumpsters rental for home or commercial property cleaning, bank on us!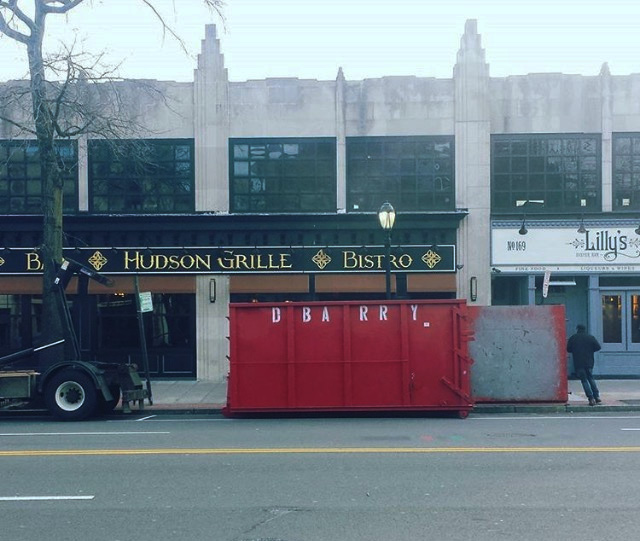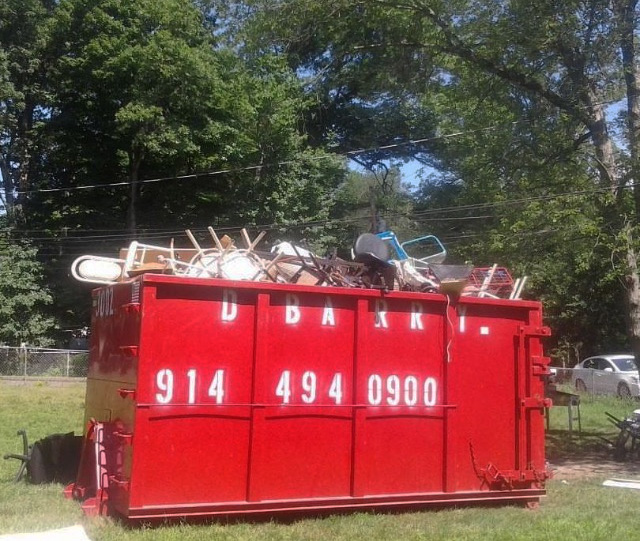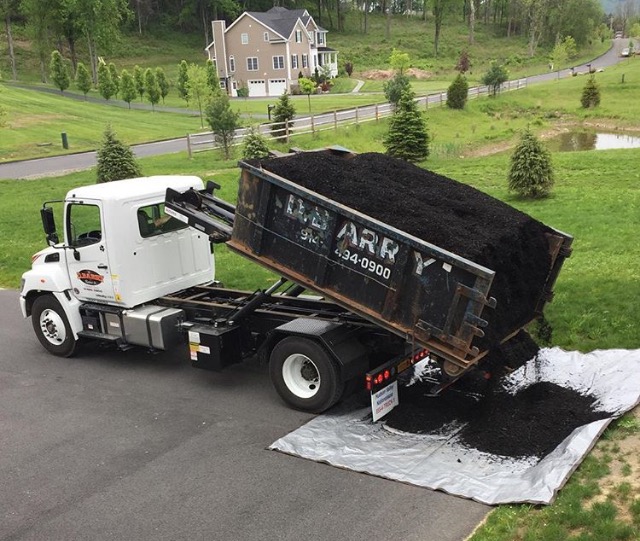 Affordable Dumpster Rental
With the cost of garbage hauling on the rise, getting rid of trash can be an expensive endeavor. Luckily for you, there's a dumpster service close by that doesn't run your bill up with weight overage charges. If you'd like to rein in the price of property cleaning without having to sacrifice customer care, arrange your next dumpster rental from D. Barry Rubbish Inc. Specializing in punctual trash dumpster rental at no-nonsense rates, we're your Westchester-area junk haul team for house cleanouts, construction cleaning, and so much more. Compare our prices to other local junk removal services: Call us today for a free estimate!
Roll-Off Dumpster Service
Prompt, Reliable Haulers
Rentals Up to Seven Days
No Deceptive Fees
Residential & Commercial Service Since 2005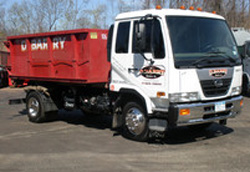 At D. Barry Rubbish Inc., we've been in the junk hauling business long enough to know what works and what doesn't. Since 2005, we've won over our residential and commercial customers by dedicating ourselves to dumpster service that's consistently on time and consistently budget-friendly. When you need a dumpster rental with a capacity of 10, 12, 15, 20, or 30 cubic yards, trust us to give you a price and a turnaround you're sure to appreciate. From a large foreclosure clean out to a smaller junk haul undertaking, our dumpster service can be personalized to meet your size and specifications for a day or up to a week. We'll even strive for same-day dumpsters rental at your request.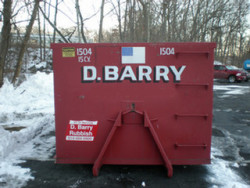 Based in Peekskill, D. Barry Rubbish Inc. is happy to serve homeowners and business professionals throughout Westchester County and the surrounding region. Whether you're seeking junk haul service for your home or commercial property cleanout, we have numerous roll-off dumpsters to accommodate your garbage hauling needs. What's more, we'll make certain your trash dumpster rental is dropped off quickly and picked up without delay. For your convenience, our junk removal service area includes White Plains, Ossining, Pleasantville, Spring Valley, Chappaqua, Carmel, Yonkers, and many other neighboring towns.
Dumpster rental is supposed to clean out your property, not your wallet. So if you're tired of paying too much for junk removal services, discover the low-cost approach of D. Barry Rubbish Inc. For efficient garbage hauling help that's right on the money, it's tough to beat our straight flat fee and actual receipts from the dump. Bring down the cost of your trash dumpster rental: Call us today for junk hauling, post-construction cleaning, and all your property cleaning tasks in and around Westchester County. We're here Monday through Saturday for big savings on dumpster service. Give us a call now!