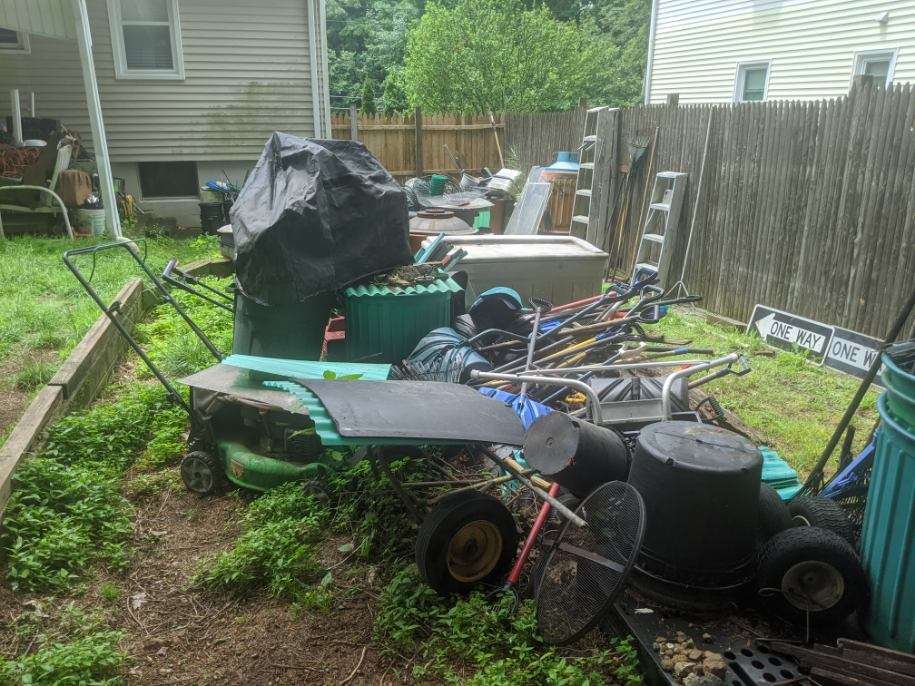 If you have more junk than you know what to do with, call in the pros from D. Barry Rubbish Inc. With our speedy turnarounds, outstanding customer service, and low prices on dumpster rentals, you can make swift work of all your junk hauling jobs, whether you're tossing out years of unwanted belongings or cleaning up after recent renovations. We're here six days a week for your home or commercial garbage hauling project, and we've been serving the Westchester County area since 2005.
Don't pay more than you need to for hauling trash: Call us for cost-effective junk removal service today!
Fast Junk Removal Services
At D. Barry Rubbish Inc., we specialize in punctual dumpster drop-offs and prompt pickups. That means when you're ready to tackle your junk haul project, we'll be right there, ready to help with the roll-off dumpsters you need. Why overload your vehicle and make multiple trips to the dump when our garbage hauling team can cart it all away in one fell swoop? You don't even have to rush to fill up your dumpster. Our dumpsters can be rented anywhere from one day to an entire week, giving you plenty of time to finish your junk hauling jobs large or small.
Contact D. Barry Rubbish Inc. today to have a wide variety of items hauled away, including:
Furniture and appliances
Tools and scrap metal
Electronics
Sporting goods and bicycles
Cardboard, crates, and boxes
Paper, magazines, and old books
Shingles
Drywall
Construction and demolition debris
Yard waste
And more!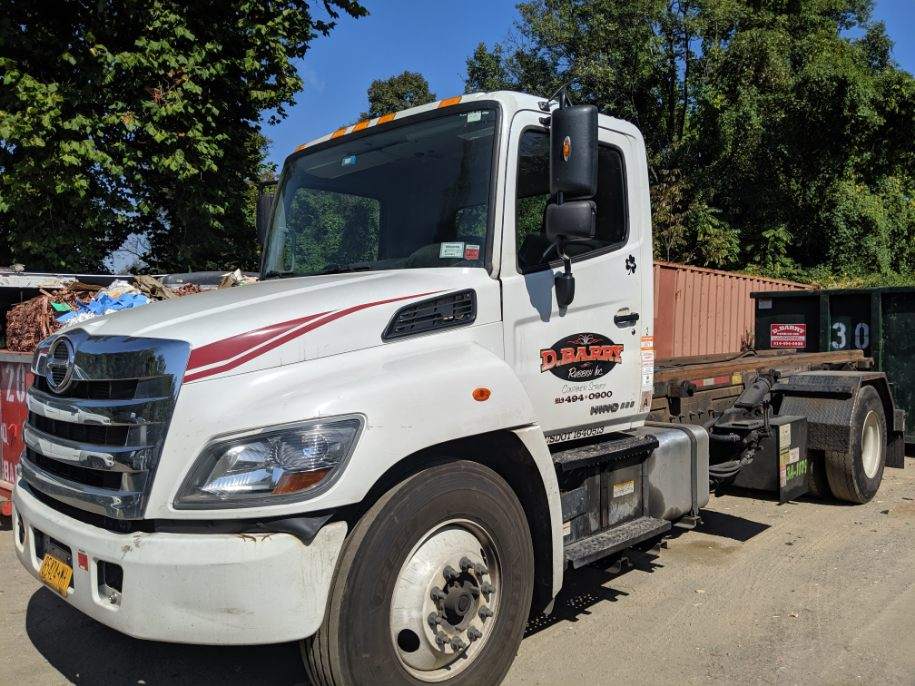 Whether you're a bank agent dealing with a foreclosure cleanout or a homeowner looking to free up some storage space, our junk removal services are the perfect answer. We have numerous dumpsters available from 10 to 30 cubic yards, so you're sure to find the right-sized receptacles to fit your junk haul-away.
Appliance Removal
One of the most frustrating things about installing new appliances? Getting rid of your old ones first!
Luckily, you can count on D. Barry Rubbish Inc. for a dumpster rental that will help you remove appliances from your home or business. We can haul away appliances of all kinds, such as:
Air conditioners
Kitchen appliances
Washers and dryers
Water heaters
Lawn mowers
And many more!
Refrigerator Removal
Have an old refrigerator you need to get rid of? We can help! Our dumpster rentals will make refrigerator removal a piece of cake.
Refrigerators are bulky and require special, environmental considerations for refrigerants, so it's important that you enlist a team of pros like D. Barry Rubbish Inc. You can trust that we'll remove your fridge safely and in accordance with all local regulations.
Furniture Removal
Removing furniture from your home is a breeze when you're equipped with a convenient roll-off dumpster from D. Barry Rubbish Inc. Whether you're redecorating your living room or doing a top-to-bottom remodel of your office, you can rely on our junk hauling expertise to outfit you with the perfect dumpster for your needs.
From couches and mattresses to desks and chairs, our furniture removal service takes it all!
Piano Removal
Pianos are notoriously difficult to move once they're in place. But don't stress! D. Barry Rubbish Inc. is here to assist you with professional piano removal.
Given the irregular shape and immense weight of pianos, we'll be extremely cautious when removing your piano from your home or business, taking every measure to keep surrounding objects, walls, and furniture safe from harm. 
Hot Tub Removal
Changed your mind about that hot tub you bought years ago and only used a handful of times? No worries! Our hot tub removal service is here to help you reclaim that precious space on your deck or patio. We'll use our years of experience to carefully remove your hot tub from your property while maintaining the utmost convenience for you.
Honest Junk Removal Service
When it comes to hauling trash, some loads are simply way too big for your regular weekly pickup. When that happens, it's great to know you can always rely on D. Barry Rubbish Inc. for prompt, professional junk removal service at incredibly fair prices. By renting you a dumpster at a cost-effective rate, we keep your junk hauling well within budget.
So don't be surprised by weight limit overcharges or unexpected fees with other local dumpster rental companies. In the Westchester County area, get a real deal on your next home or business junk removal service. Call or email us today for a free estimate!
At this time, D. Barry Rubbish Inc. does not accept tires or hazardous materials in our dumpsters. We apologize for any inconvenience.