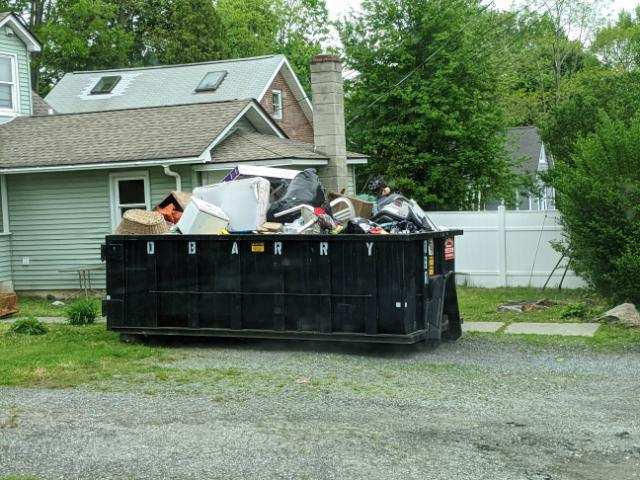 It's easy to be overwhelmed by the amount of trash produced in a property cleanout. Jobs as big as foreclosure or hoarder cleanouts call for roomy and easy-to-load roll-off containers from D. Barry Rubbish Inc. Serving the Westchester County area, our dumpster rentals are your best bet for large-scale property cleaning. Not only can you throw a whole lot away in one convenient place, but you'll also get a nice price for your local clean out needs. Call us today for fast service: We can have your clean out dumpsters there ASAP! 
Just because property cleanouts involve mountains of trash, that doesn't mean they have to take forever to finish. Thanks to D. Barry Rubbish Inc., you can minimize the turnaround time until your property cleaning is done. We pride ourselves on punctuality when delivering or retrieving dumpsters, with same-day pickup available. Plus, we offer our dumpster rentals for up to a week, so you can take as little or as much time as you need to complete your cleanout.
Whether you're a homeowner, real estate professional, or commercial property manager, D. Barry Rubbish Inc. is the name to remember in Westchester County for cleanouts of all kinds. We provide dumpster rental for property clean out projects related to:
Hoarders
Estates
Rental properties
Garages
Businesses
Foreclosures
Demolition
Renovation
Houses
And more!
With D. Barry Rubbish Inc. helping conquer your clean outs, you can expect nothing but timely attention and reasonable rates. You want to be careful when comparing prices on clean out services. By failing to consider weight overages on dumpsters and other add-on charges, your cleanout could cost you more than you expected. At D. Barry Rubbish Inc., we offer fair prices, superior customer service, and quick turnarounds to help ensure the whole project goes smoothly when you clean out your garage, attic, or other space.
Foreclosure Cleanout Service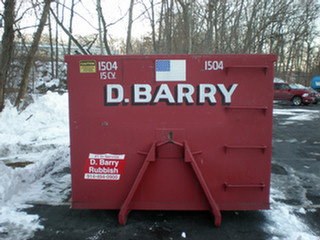 For foreclosure cleanouts, you want to clean out the junk left behind as soon as possible to get the place ready for sale. Fortunately, quick, dependable service is a hallmark of our commercial and house clean out dumpster company. Providing same-day service whenever we can, D. Barry Rubbish Inc. will have your roll-off dumpsters dropped off right where you need them, in sizes that can hold up to 30 cubic yards of trash.
If you're in a hurry to get a foreclosure cleanout finished, look no further than D. Barry Rubbish Inc. for your dumpster rental. Call us today for a free estimate on any of our cost-effective dumpsters for your clean out services. Find out how we can help you tidy up your property fast!