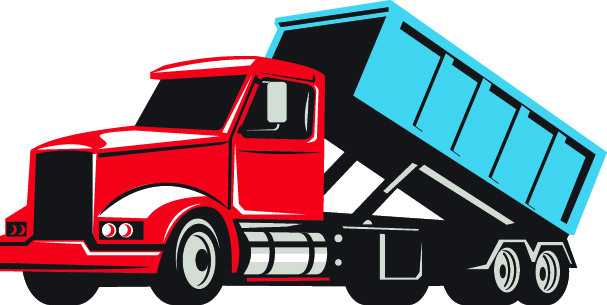 With many types of household and business expenses, you can save a lot just by calling around and comparing prices. That's certainly true of dumpster rental and junk removal services. But don't be misled by Westchester County-area garbage hauling companies that advertise rock-bottom prices up front only to hit you later with hefty weight surcharges. If you're looking for real value from your local dumpster service, stick with the junk haul pros from D. Barry Rubbish Inc. Providing a transparent approach to pricing and years of junk removal expertise, we have nothing to hide and plenty to offer. Call us for the money-saving truth today!
Reputable Dumpsters Rental
Who you choose to rent a dumpster from matters more than you might think. Aside from getting a good price, you want to know you're getting your money's worth in punctual dumpster service and considerate customer care. At D. Barry Rubbish Inc., great rates and dependability go hand in hand with our timely junk removal services. With us, you're not just renting a dumpster; you're getting our assurance of top-quality attention to your home's or business's junk hauling needs. 
Property Cleaning Solutions
As a local, family-owned roll-off dumpster service, D. Barry Rubbish Inc. is pleased to bring you:
Flat, upfront fees
Honest rates direct from the dump
Quality dumpsters for a range of projects
Prompt drop-offs and pickups
Containers in sizes of 10, 12, 15, 20 and 30 cubic yards
Convenient rentals up to seven days
Custom-made dumpsters to fit any driveway
Backdoor feature for easy loading
Plywood for driveway protection
And even same-day service when possible!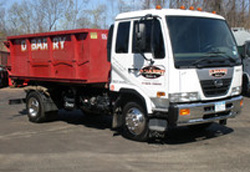 The fact is, you're already saving a bundle by doing the manual part of the property cleaning yourself. Now you can stretch those savings further by counting on D. Barry Rubbish Inc. to be your dumpster rental resource in the Westchester County region. With dozens of trash dumpsters for rent each week, we're bound to have the appropriate waste containers for your property cleanup. Whether we're hauling trash for your foreclosure clean out, post-construction cleaning, or some other type of junk removal project, you'll save in the end when you call us first.
Junk Hauling for Less
For honestly low prices, on-the-dot reliability, and a wholehearted commitment to treating our dumpster rental customers right, it all adds up to D. Barry Rubbish Inc. Contact us today for your free price quote, and be sure to ask about weight surcharges when calling the competition. Dollar for dollar, we'll save you more on your junk removal services. Reach us by phone or e-mail to find out more!
Mulch Delivery, Too!
In addition to our dumpster rental and junk hauling services, D. Barry Rubbish Inc. is pleased to provide complete mulch delivery service. We offer colored mulch, decorative stone, and more for delivery during the summer, spring, or any time of the year. We'll help your property look great by both providing dumpster rentals for property cleanouts and delivering mulch for landscape improvements! Call today for additional information about our mulch delivery services in Westchester County and beyond.
D. Barry Rubbish Inc. is a fully licensed and insured trash dumpster service. At this time, we cannot accept hazardous materials or tires. We're sorry for any inconvenience.